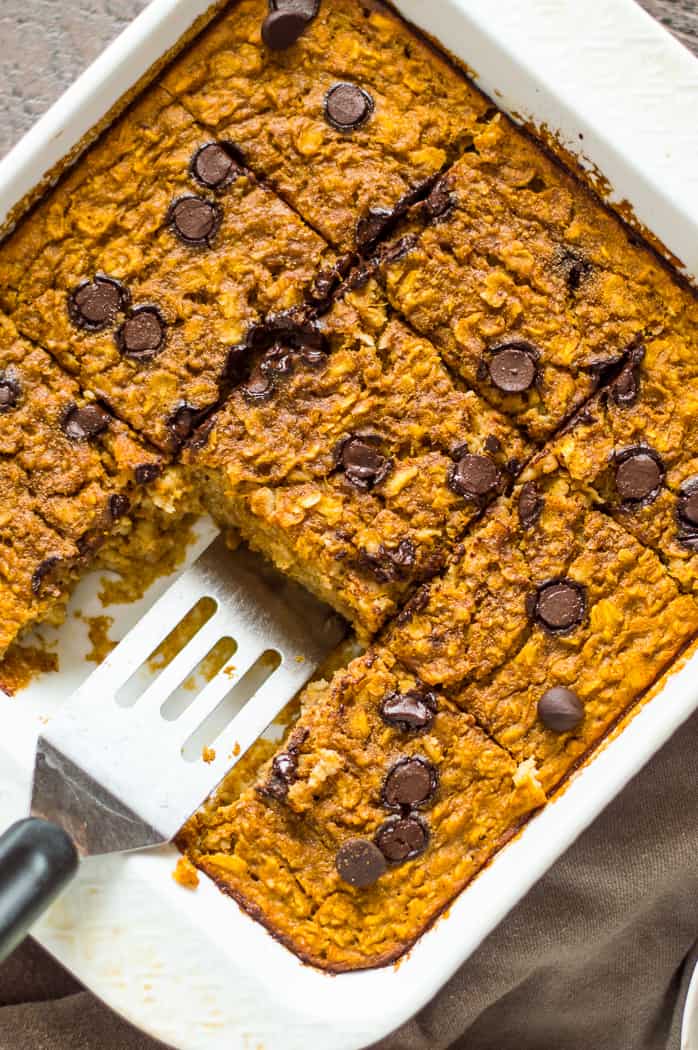 Beauty Recipe: Pumpkin Pie Baked Oatmeal
Who says pumpkin pie isn't for breakfast? 🎃
Indulge in the warm flavors of fall with this easy and guilt-free Pumpkin Pie Baked Oatmeal. It's the perfect cozy morning treat loaded with skin and health benefits. Best part? It only requires 1 bowl for easy cleanup! 
Health + Skin Benefits of Pumpkin Pie Baked Oatmeal
Sustained Energy: Oats and pumpkins are both fantastic sources of dietary fiber, which keeps you feeling fuller for longer. Additionally, the combination of complex carbohydrates and natural sugars results in a steady, slow-release energy supply to help you power through your morning.
Immunity Boost: Pumpkin is loaded with the antioxidant beta carotene, which your body converts to vitamin A. Vitamin A supports your immune system, vision, and heart health. Pumpkin is also loaded with vitamin C, vitamin E, iron, and folate to further support the immune system. 
Heart-Healthy Support:

Oats are known to lower cholesterol levels due to their soluble fiber content. Pumpkin is a rich source of potassium, which also regulates blood pressure. Pumpkin pie spice's cinnamon and nutmeg are also linked to reduced cholesterol and triglyceride levels.

Skin Renewal + Collagen Support: Pumpkin is an excellent source of vitamins A and C, renowned for their skin-renewing properties. Vitamin A promotes collagen production, keeping skin elastic and youthful-looking, and Vitamin C brightens and protects against free radical damage.
Fuel your day with this healthy + delicious #beautyfood! 🎃
This recipe originally appeared on The Natural Nurturer. 
Ingredients
olive oil or avocado oil

, 

for greasing

2

 

cups rolled oats

2

 

teaspoons

 

pumpkin spice

1

 

teaspoon

 

baking powder

¼ teaspoon

 

salt

1

 

cup pumpkin purée 

1 ¼

cup

 

milk of choice

2

 

large

 

eggs

2 teaspoons vanilla

⅓ cup maple syrup or honey

chocolate chips, nuts, raisins (optional)
Directions
Step 1
Preheat oven to 375°F. Grease baking dish with oil.
Step 2
Combine oats, pumpkin pie spice, baking powder, and salt.
Step 3
Add in milk, eggs, vanilla, pumpkin puree, and honey/maple syrup.
Step 4
Spread into the baking dish. Bake for 30-35 minutes.
Step 5
Let cool for 5 minutes before slicing. Consistency will be soft at first but will firm up as it cools. Top with your choice of nuts, raisins, or chocolate chips. Store in the fridge for up to 4 days.
More Ways to Love Pumpkin
Want more skincare + self-care secrets? 💗
Sign up for our beauty newsletter for exclusive tips and deals, delivered straight to your inbox.