Add To Cart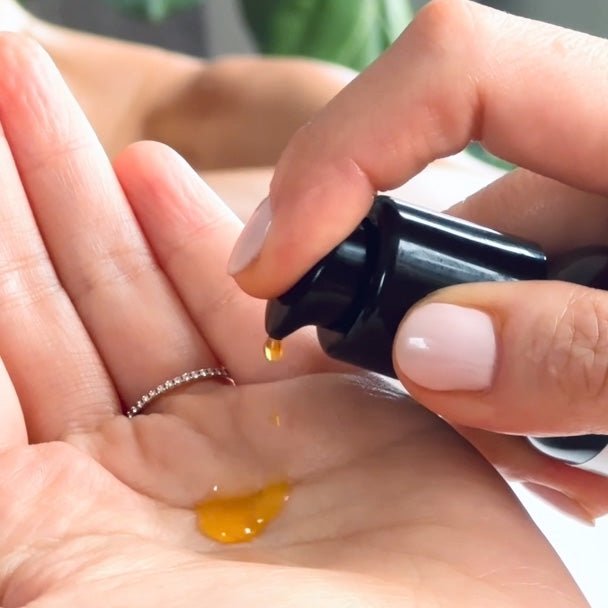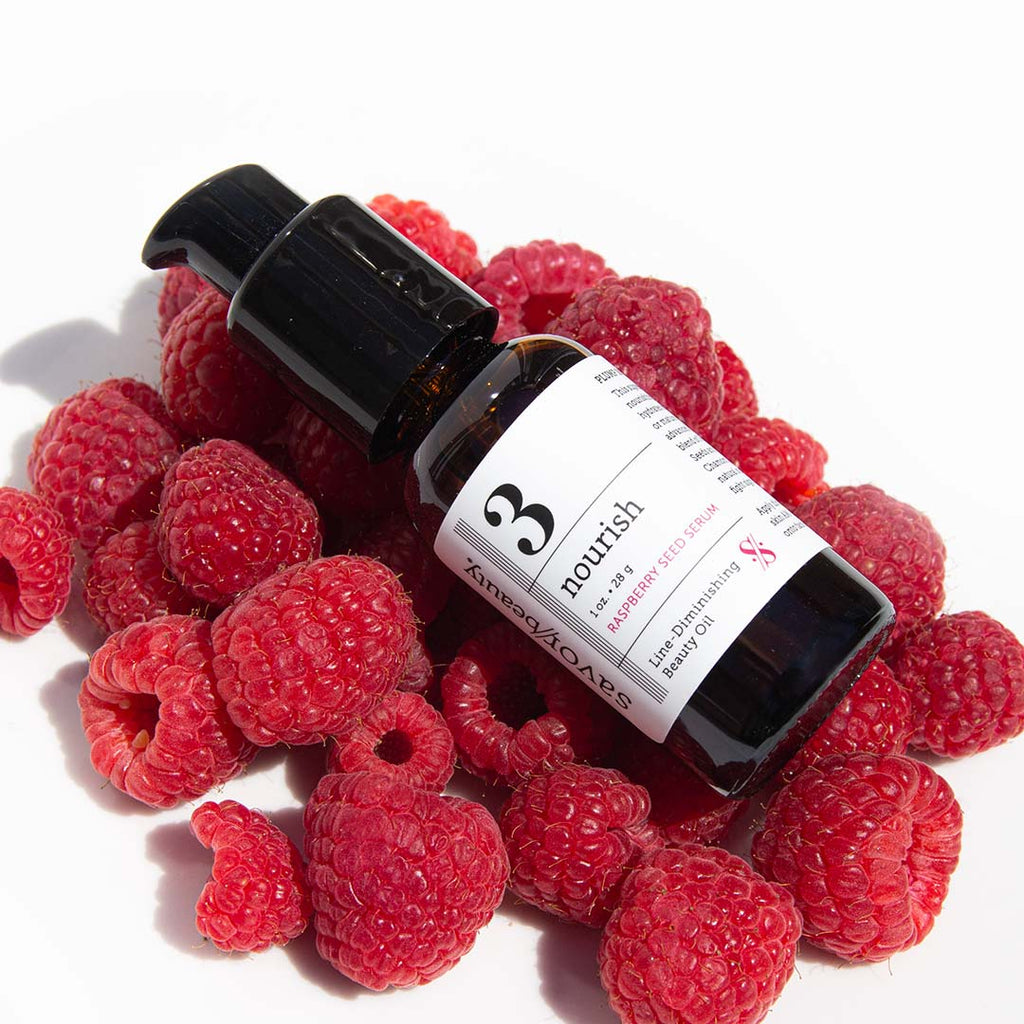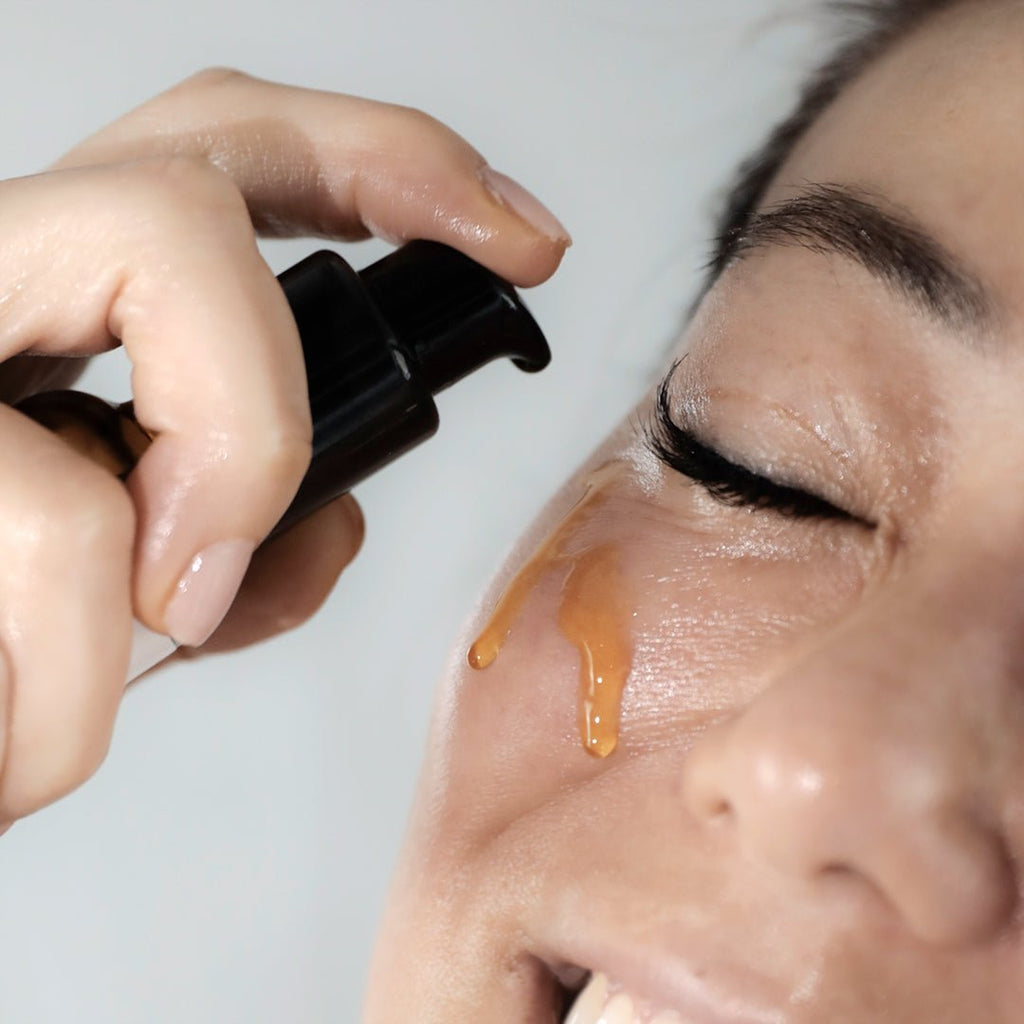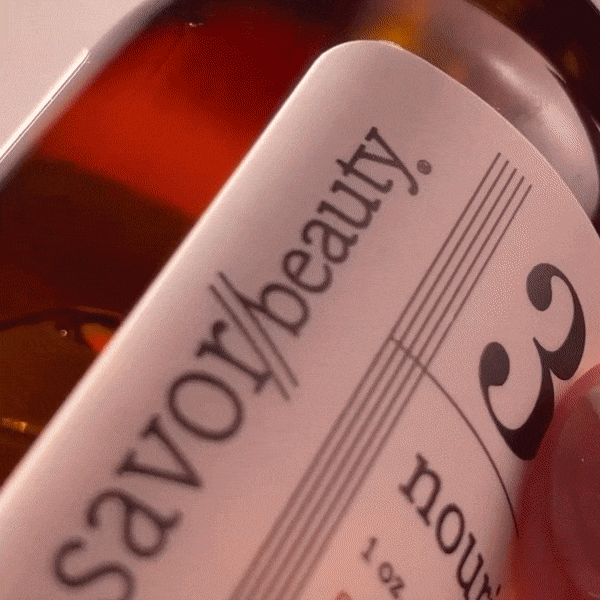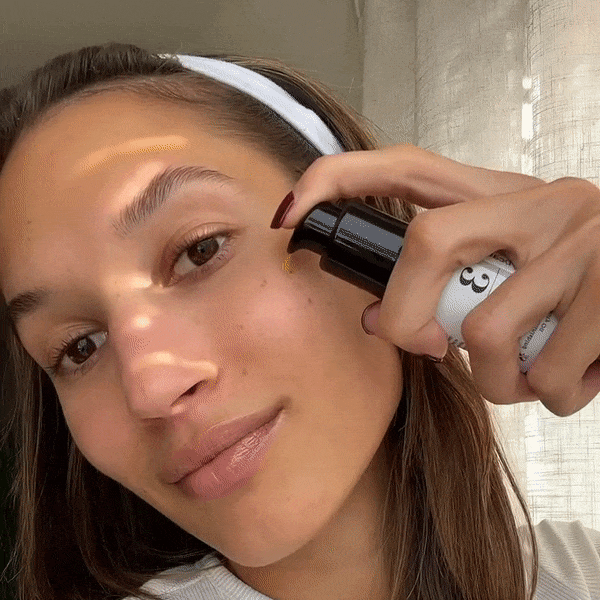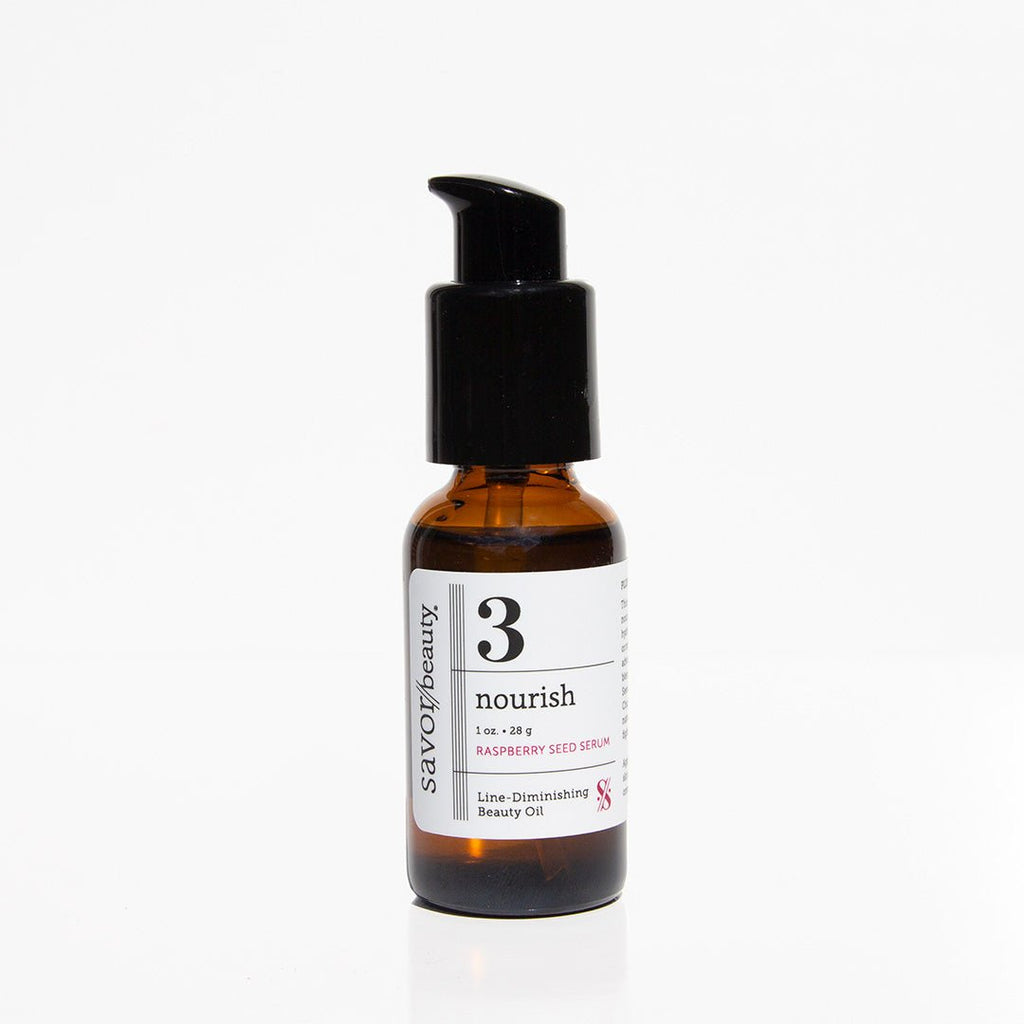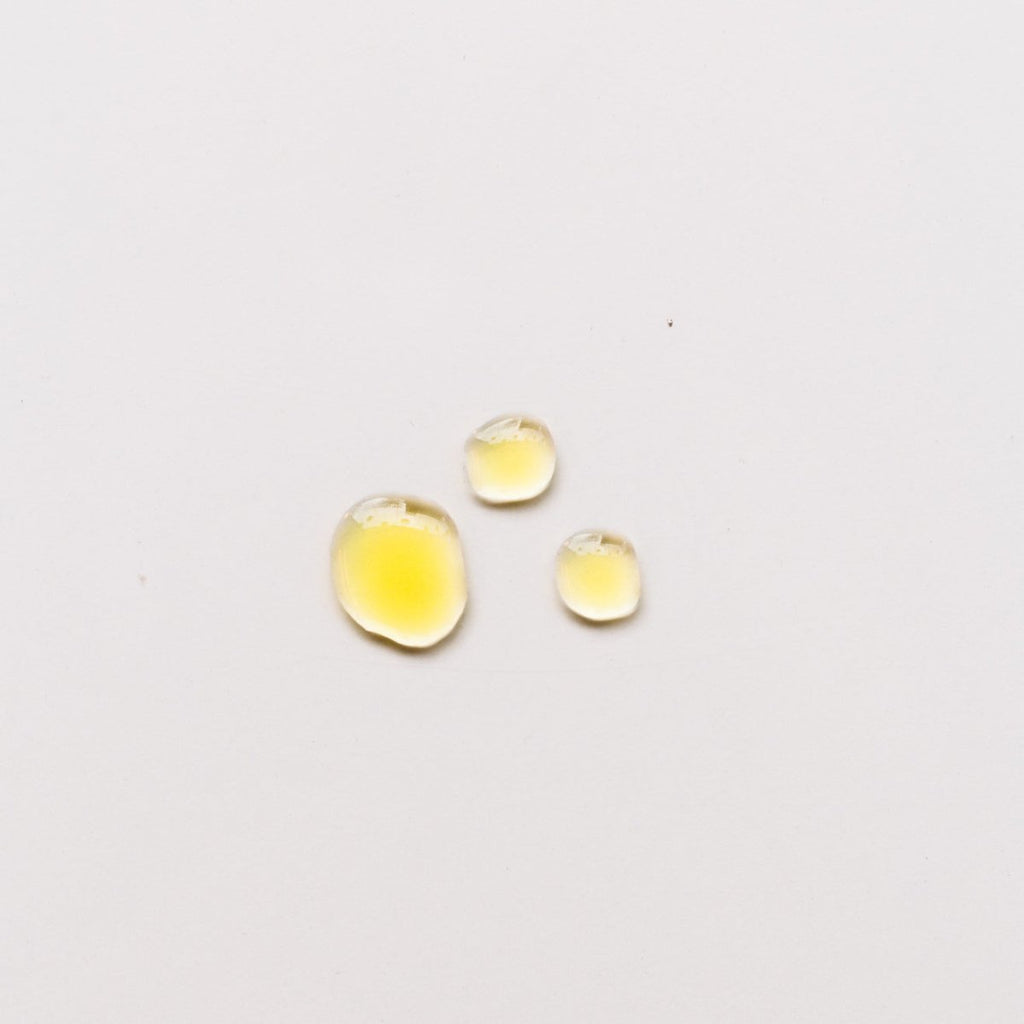 Raspberry Seed Serum: Line-Diminishing Face Oil
$0.00
"Soothes even the most sensitive reactive skin"
– The Zoe Report
This supremely nourishing beauty oil deeply hydrates skin to reduce fine lines. Appropriate for dry or mature skin type.
Replenish and repair with our Red Raspberry Seed Serum—the all-natural beauty oil supercharged with Vitamin E, nature's powerful defense against aging. This antioxidant-rich elixir combats free radicals, shields against UV damage, and deeply moisturizes for all-day hydration.  
Why Savor Beauty Red Raspberry Face Oil?
Red Raspberry Seed Oil:

 Vitamin E, vitamin A, omega-3 fatty acids repair, strengthen + protect skin 

Ginkgo Biloba Extract

: Rich in

quercetin

, a flavonoid known for powerful antioxidant benefits

German Chamomile Essential Oil:

Soothes skin and reduces redness with its anti-inflammatory properties

Apricot Extract:

Linoleic acid to strengthen the skin barrier with brightening vitamin C
The Science of Red Raspberry: Multitasking Vitamin E Serum
Raspberry seed oil is a skincare essential you won't want to live without. Extracted from tiny raspberry seeds, this superfood oil is a rich source of vitamin E, phytosterols, essential fatty acids, and ellagitannins, making it a potent anti-aging powerhouse These components act as antioxidants to preserve collagen, maintain skin's fullness, and reduce fine lines.
According to the Oomah scientific study, red raspberry seed oil acts as a broad-spectrum UVA + UVB shield with a protection factor equal to titanium dioxide and a potential SPF between 28–50. **Savor Beauty recommends using our Radiance Sun Milk SPF 50+ over your serums and creams. 
In clinical studies, Vitamin E in skincare has been shown to protect the skin from environmental damage and boost its hydration and elasticity.
How To
Warm 2-3 drops in palm, or drip onto skin, pat + press onto skin in out upward motions. Best used on freshly misted or toned skin, and before cream or gel moisturizer.
#SavorTip from the Founder: "I put a few drops of Raspberry Serum in the palm of my hand and mix it with the Truffle Face Cream for added hydration. If I'm feeling like my face needs a little more love, I add the Pumpkin Serum into that delicious mixture."
Free of parabens, formaldehyde, synthetic fragrances/dyes, phthalates, sulfates. Cruelty-free, gluten-free, vegan, ethically-sourced.
Rubus Ideaus (Red Raspberry) Seed Oil. Helianthus Annuus (Sunflower) Seed Oil* (and) Lavandula Angustifolia (Lavender) Flower Extract* (and) Ginkgo Biloba Leaf Extract* (and) Prunus Armeniaca (Apricot) Fruit Extract*. Limnanthes Alba (Meadowfoam) Seed Oil. Carthamus Tinctorius (Safflower) Seed Oil. Fragrance (100% essential oils).

*Certified Organic
Ingredients
Free of parabens, formaldehyde, synthetic fragrances/dyes, phthalates, sulfates. Cruelty-free, gluten-free, vegan, ethically-sourced.
Rubus Ideaus (Red Raspberry) Seed Oil. Helianthus Annuus (Sunflower) Seed Oil* (and) Lavandula Angustifolia (Lavender) Flower Extract* (and) Ginkgo Biloba Leaf Extract* (and) Prunus Armeniaca (Apricot) Fruit Extract*. Limnanthes Alba (Meadowfoam) Seed Oil. Carthamus Tinctorius (Safflower) Seed Oil. Fragrance (100% essential oils).

*Certified Organic
Featured In